Welcome to our latest newsletter 24th July 2020


NEWS AND UPDATES…LOCAL COVID-19 TRACKER
Wigan Council has published this week's local COVID-19 tracker. It shows our new infection rates in Wigan Borough are still low compared to national and regional figures. COVID-19 related deaths in the latest week are the lowest since the end of March. 
Click here to access the COVID-19 tracker, under the "Related Documents" section.

GP PRACTICE COVID-19 SAFETY MEASURES 
Your GP practice is open for you and your family. Whilst the majority of
appointments will take place over the telephone or on a video call, if your GP does ask you to visit your practice it will look and feel different.

Download poster 

FACE COVERINGS NOW MANDATORY IN SHOPS, SUPERMARKETS, SHOPPING CENTRES AND ENCLOSED TRANSPORT HUBS

Under the new regulations, members of the public will need to wear face coverings – for example, a fabric covering, scarf or bandana – that covers the nose and mouth in additional enclosed public spaces, as well as frequent hand washing and careful social distancing.
Some people can carry COVID-19 without knowing, wearing a face covering can help to stop the virus spreading and protect those around



HEALTHWATCH WIGAN AND LEIGH ANNUAL REPORT 
Throughout 2019-2020, our local Healthwatch engaged with 1,295 people across the Wigan Borough regarding their experiences with health and social care. Click the link below to read the report that highlights their activities during 2019-2020.
Read Annual Report

GOVERNING BODY – LAY MEMBERS & SECONDARY CARE DOCTORS POST 

The CCG is seeking to appoint three Independent Lay Members and one Clinical Governing Body Member (Secondary Care Doctor) to join the CCG's Governing Body from September 2020. Click here for more information about the posts and how to apply. Closing date TODAY!Click here for more info

GET INVOLVED…


MATERNITY VOICES PARTNERSHIP MEETING ONLINE
Calling all parents and parents-to-be who want to work with the NHS to help improve maternity services across the Borough. Our next maternity engagement meeting will take place on Thursday 30th July 2020 at 10am. 
Click here to let us know if you can join us.


HOSPITAL DISCHARGE SURVEY

The COVID-19 pandemic has put hospital discharge under the spotlight again, as the usual processes hospitals follow have changed to free up beds. While these changes have successfully got people out of hospital and helped the NHS manage the demand created by COVID-19, we don't know how the new processes are working for both patients, their families and healthcare professionals.
Healthwatch will be collecting people's experiences of the new hospital discharge process until 16th August 2020.
Click to complete survey


SOUTH ASIAN HERITAGE MONTH

The first ever South Asian Heritage Month started on 17th July and will run to 18th August 2020. The British South Asian Community is over 3 million people strong, with at least 1 in every 20 people in this country having South Asian Heritage. All events during South Asian Heritage Month will be online. The aim is to raise the profile of British-South Asian history, heritage and identity through education, arts, culture and commemorations across the country. 
Click here to find out more about the events!

SUPPORT AND SERVICES…

ASK MY GP
Check on your GP practice website if they are using Ask My GP. If they do, you can sign up to submit requests online to get a quicker response from a GP. Click here for more info

MENTAL HEALTH – THINK WELLBEING SERVICE
This is an NHS psychological therapies service offering support for common mental health disorders such as anxiety, depression, PTSD, OCD, panic, agoraphobia and social anxiety to name a few.  
People can self-refer in 2 ways: by ringing 01942 264051 or visiting our website https://www.nwbh.nhs.uk/think-wellbeing-wigan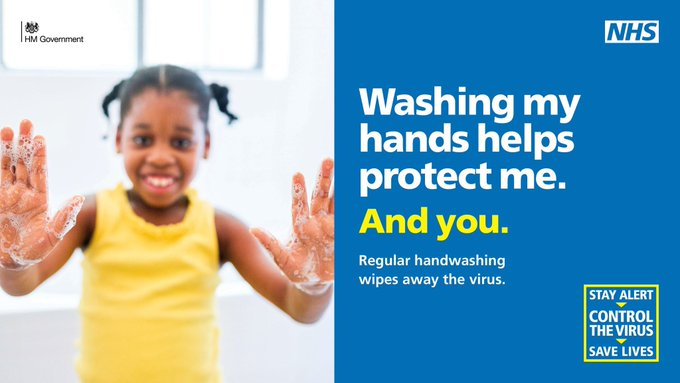 FEATURE IN A FUTURE NEWSLETTER…If you have any items you would like to include on a future newsletter please just let us know!
You can get in touch with Nicky Ainscough or Rachel Richardson via 


[email protected]

 or 01942 482711

This newsletter has been brought to you by Nicky and Rachel in the Engagement Team. We will never share your contact details with anyone.  We store them securely and only contact you about opportunities to engage with us in improving local health services.  

If you no longer want to be a member of our community and receive the emails, please just let us know by calling 01942 482711 or emailing 

[email protected]

.

If you need help understanding this, or if you need it in a different language or format such as large print or Braille please let us know on 01942 482711. Contact Name: Rachel Richardson.